Introduction
Dear Customer,
being a 100% privately held Hungarian company group, please let us highlight our activity. Founded in 1999, main processing fields are:
| | |
| --- | --- |
|  | CNC controlled flame and plasma cutting |
|  | preparation of welding resin |
|  | shotblusting up to 1.600x12.500x360 mm |
|  | manufacturing of steel structures |
|  | locksmith works for hot rolled and stainless plates |
|  | CNC forging |
|  | retail sales of hot rolled flat products |

Normally our manufacturing activity covers processing of general carbon steel and stainless steel by thermical cut and/or forging services.
What makes our factory site unique are the dimensions. Cutting range varies between 5-280 mm thickness. Largest possible HR plates to be cut are 4.000x13.000 mm, our largest craine capacity is 12,5 tons.
Our capacity can cover the processing of 6.000-7.000 tons of steel produtcs per year. We service partners stemming from both Hungary, Germany and the CEE region that are acitve in the machining industry, energy sector and the construction industry.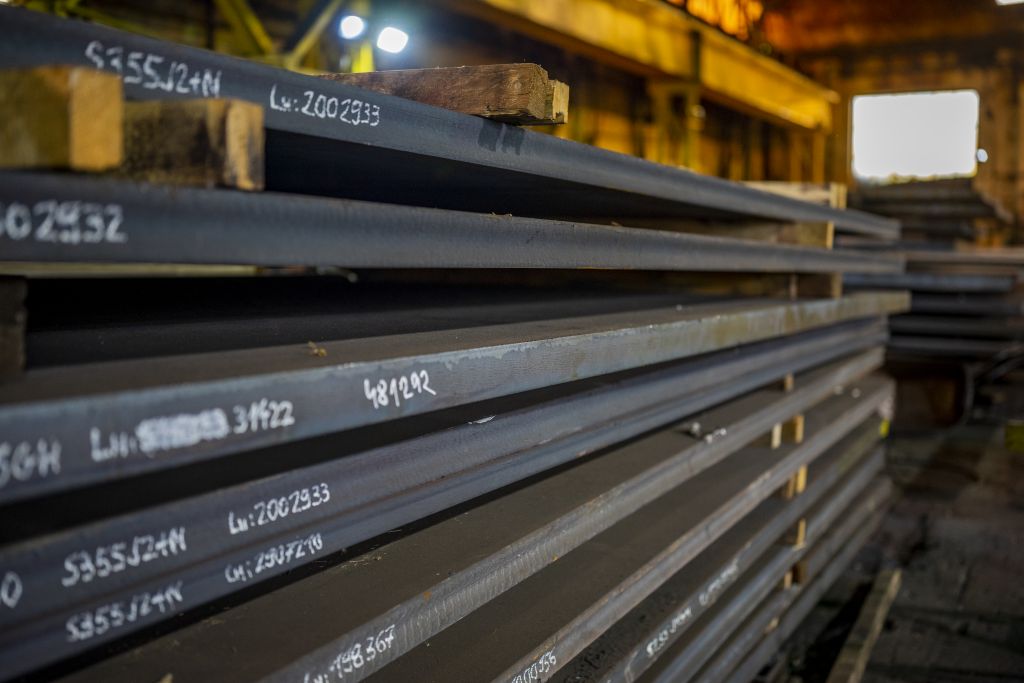 Machines being operative are:
2 pcs 4 head CNC flame cutting machnie

1 pc 6 head CNC flame cutting machine

2 pc 3D fine sugar plasma cutting machine

1 pc 1600x12500x360 mm shotblusting machine

2 pcs forklift (4 and 7tons)
3 pcs craines in the welding hall (5, 10, 12,5 tons)
Indicative offer on inquiry: to be processed and finished in 1-3 days depending on inquiry size
Delivery terms: end product to be delivered in 1-2 weeks
Own stocks:: 2.000 tonna, 3-250 mm vastagságig.
Gyártási kapacitás: 3 db CNC 4-6 vágófejes lángvágó gép, 1 darab forgófejes CNC plazmavágógép, 1 darab szemcseszóró gép. Szigorú gyártás és alapanyag bizonylatolási rendszer szerinti termelés.
Minőségirányítás: 2002. decemberétől. Jelenleg ISO 9001:2015 szabvány szerinti TÜV Rheinland InterCert Kft. tanúsítással.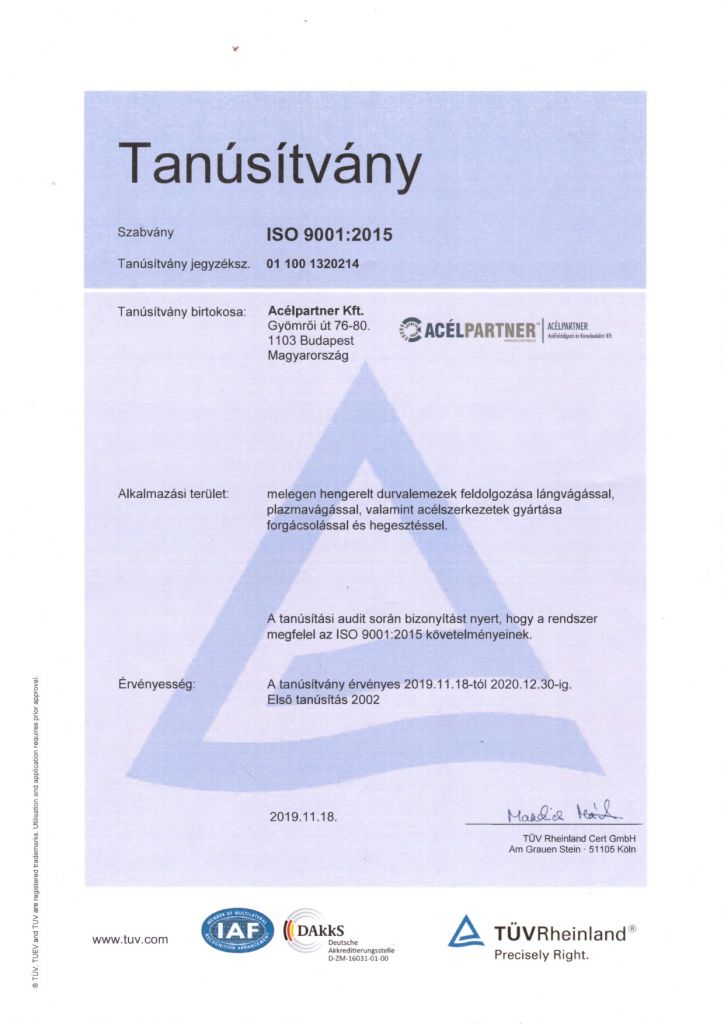 We trust to see and welcome You among our customers soon! Send an inquiry!